Pressure Controller (AP100R)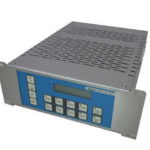 AP-100R is the pressure controller for our Throttle Valve and Wide Range Valve. As same as our other pressure controller, AP-100R also get a good performance to be used for our throttle valve and vacuum sensor together.
AP-100R is confirmed to RoHs and CE marking and electronic power is 100~200 Volt.