Repair / Proofreading / Overhaul
1.Capacitance Manometer
Megatorr have the Standard Calibration System in accordance with Brooks Instrument Inc. in USA on the repair, proofreading and overhaul for capacitance manometer.
The standard vacuum sensor in Standard Calibration System is also conformity with NIST Standard and Megatorr is the proofreading of the standard sensor per year.
We will attach a QC report and working report with those products after repair.
And also, we will make the proofreading certificate and traceability certificate with a charge for above CDG if customers request us.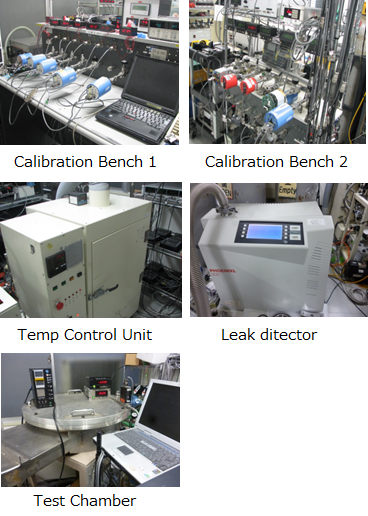 2.Valve and Controller
 Megatorr can be repair, proofreading and Overhaul not only our products but also the old products that is Tylan General brand and Millipore brand including with a QC report and working report after repair etc.
Under Environmental Management System Standard, it is important the cleaning the valve at the customer's side on the flange and flapper area of the valve before return products to us.